Harbor House Expands Outreach to 2 New Service Sites in Orange County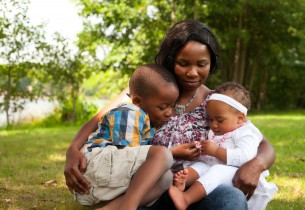 Organization receives nearly a quarter of a million dollars in funding for domestic abuse survivors to seek support at new service sites
ORLANDO, FL (August 12, 2014) – Harbor House of Central Florida (HH), Orange County's only state-certified domestic violence center, today announced expansion of its services, including targeted community outreach in Pine Hills and Bithlo. This now brings the organization's service sites to 13 throughout Orange County. Nearly a quarter of a million dollars in new funds will be received for specific outreach services in both communities to help Harbor House and its partners end domestic violence.
Child Protective Investigators (CPI) and Department of Children & Families (DCF)
Through the Department of Children and Families, $75,000 has been received from the state of Florida for a CPI project. The advocate has been trained through the highly touted Safe and Together Model, which will help HH build their capacity to collaborate locally on reducing the removal of children from the non-offending parent while employing strategies to hold the perpetrator accountable.
"Through the co-located advocate between Harbor House and DCF, we'll be able to provide more timely training to other CPIs," said Carol Wick, CEO of Harbor House of Central Florida. "This will allow them to be better equipped to work towards keeping families intact with the non-offending parents, so their children can be raised in a happier and healthier environment.  In addition, it allows us to work at a higher level with other key partners as we shift focus from the survivor to the perpetrator."
According to Bill D'Aiuto, regional managing director of DCF Central Florida region, there were 5108 investigations, regarding family violence in Orange County between January 2013 and July 2014.  Of those cases, 257 resulted in the removal of children. "The Department of Children and Families truly values our relationship with Harbor House," said D'Aiuto. "Often times they will step in to provide safe shelter, advocacy and support for our families experiencing the horror of domestic violence. The cooperation and collaboration between DCF and Harbor House is critical to our shared mission to protect and serve families in the greater Orlando area." D'Aiuto continued, "The top reported maltreatment of children in Orange County is family violence. Children experience better outcomes across the board when they grow up in their home with healthy parents and caregivers. The Safe and Together Model approach, has proven to lead to the reduction in the removal of children from their homes and ultimately happier and healthier families."
Targeted Community Efforts
Through the U.S. Department of Justice Office on Violence Against Women, HH will receive $58,000 for the next three years (or $174,000 total) for the Rural Statewide Initiative, which will allow the organization to provide an advocate in Bithlo. During the first year of this grant, the advocate will collaborate with United Global Outreach, Florida Hospital and Aspire Health Partners to determine the most effective approach to providing services for survivors in this rural community. "We are elated to receive a federal grant to expand our outreach efforts into Bithlo," said Wick. "Oftentimes, individuals and families suffering from domestic abuse in rural areas are unable to reach the services and resources they need. By placing an advocate in the community, we'll be able to enhance the overall community response to domestic violence and assist in minimizing the barriers survivors would normally face to access safety – in collaboration with our community partners."
The Florida Coalition Against Domestic Violence is the conduit of the funding.  The organization is the association for Florida's 42 domestic violence shelters. It also operates Florida's toll-free domestic violence hotline (1-800-500-1119), linking callers to the nearest center. "Survivors of domestic violence and their children will have additional services and resources in the central Florida area thanks to the expansion of the CPI Project and the Rural Statewide Initiative," said Tiffany Carr, President/CEO of the Florida Coalition Against Domestic Violence. "As one-of-four recipients of the Rural Statewide Initiative grant, Harbor House has the opportunity to enhance the safety of some of the most isolated survivors of domestic violence in the rural Bithlo community. The expansion of the CPI Project in Orange County will bring together law enforcement, prosecutors, child welfare agencies and Harbor House in an optimal coordinated effort to reduce domestic violence by providing wrap around services to survivors of domestic violence and their children; and hold perpetrators accountable that are involved in the child welfare system."
Haitian Community Outreach
In latter part of 2013, Orange County Mayor Teresa Jacob tasked HH to penetrate the vulnerable Haitian community, which has the highest number of both domestic abuse and child abuse reports in Orange County. In doing this, HH placed an advocate to work with survivors and has selected this community to be the main hub for the CPI project. "Harbor House appreciates Orange County's support of our recent funding of a homicide prevention advocate and allowing our staff to be housed at locations, so we can be in the community where survivors need us the most," said Wick. "They've seen the impact we've been able to make and will continue to escalate, to help make this community a safer place for everyone to live.  Harbor House is more than a shelter; and getting into these drastically underserved areas will help us stem the tide of domestic violence – together."
If you or anyone you know might be experiencing domestic abuse, call the 24-hour crisis hotline at (407) 886-2856 or 800-500-1119 (Florida).