With thousands of survivors utilizing Harbor House each year for emergency shelter, counseling, legal advocacy and more, there is a lot of work to do! That is why we need you to join us in our push to end domestic abuse. Whether you start an online campaign or raise funds in person, your unique way of giving will offer families hope and save lives.
Want to host your own fundraiser? Want to attend an existing fundraiser? Click the tabs below for more information!
Starting a campaign is easy.
Step 1
Decide what to do and create your page.
It takes only a minute to set up your campaign. Just decide what to do. Choose a name. Pick a photo. Done. Just like that, you'll be ready to start raising money to help survivors.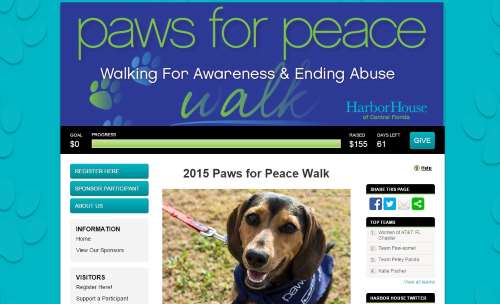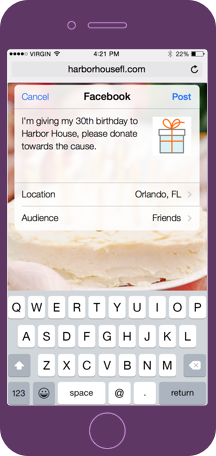 Step 2
Spread the word.
Once your campaign is created, tell the world about it. The more people you tell, the faster you'll reach your goal.
Step 3
Watch the donations roll in.
After your campaign ends, we'll put the amount you raise to work immediately on behalf of survivors.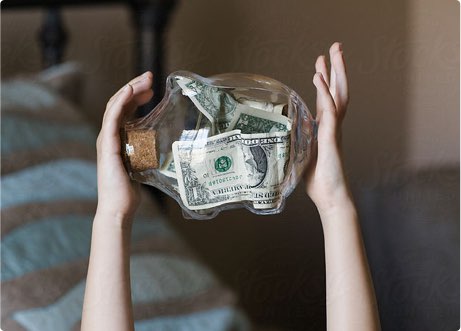 Engage with our community by attending events hosted by citizens like you! All events listed are benefiting Harbor House of Central Florida and our survivors! Click on an event for more information