7 Ways to Promote a Healthy Relationship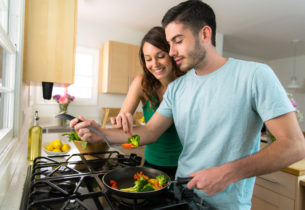 Domestic violence and sexual assault stories seem to be all over the news nowadays. While the all the experts have theories as to why we hear more and more stories of such tragic events, the fact remains that shelters for abused women serve an ever-growing community within our state.
So, what can you do to help reduce the number of domestic violence incidents? Learn how to work for and promote a healthy relationship with yourself, within your family, and your community. Here are seven suggestions to help you on your way.
For yourself:
The first step in trying to promote a healthy relationship is to identify what is not a healthy relationship. If you are in a relationship as a domestic abuse survivor, the realization that it is not your fault is a giant step forward—rather it is the person who perpetrates the abuse that owns the issue. Healthy relationships do not include physical, verbal, emotional, or financial abuse. Healthy relationships do include open lines of communication without the need for fear of retaliation or harm.
Healthy relationships begin on solid ground and are built on a strong foundation of honesty, mutual respect, and trust. If any of these components are missing, try to convey your concerns to your partner and work together to achieve success.
Learn how to compromise without sacrificing your integrity or safety. Disagreements occur in the healthiest of relationships. Finding a mutual solution will serve to make your partnership stronger and healthier.
Remember that you need to be able to turn to others for support. Even the healthiest relationships experience growing pains and times of stress. Family and friends are especially important when you need a little extra emotional support.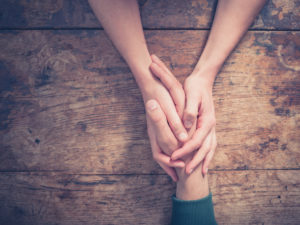 For others:
Be a good role model within your family and community. Talk to your children about what constitutes healthy relationships. Encourage open communication lines to foster their trust so they can turn to you for support and guidance when and if they need it. Discuss dating violence and how they can learn to start healthy relationships.
Connect with your local school system to find out how you can help educate students about dating violence and bullying. It's never too early to help children understand how to develop healthy relationships.
Be observant and learn to see the challenges that others face within their relationships. Rather than being judgmental, you can provide a safe haven by being compassionate to their needs and guiding them to community resources that are available.
Healthy relationships require effort, time, honesty, open communication, and trust. It's a lot of work. If you are not in a healthy relationship, you need to know who to turn to for assistance. Harbor House of Central Florida, a shelter for abused women, is here to help.