Design the R3 App 2.0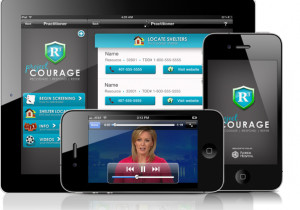 Harbor House is ready to take its award-winning R3 App global!
If you design apps for iOS and Android, we invite you to respond to our RFP.
The current award-winning R3 App was created by Harbor House of Central Florida to encourage healthcare professionals and those at risk to Recognize, Respond and Refer (R3) survivors of domestic abuse. The app's evidence-based screening is 91% effective in predicting if someone is in an abusive relationship and contains the only national database of verified domestic abuse agencies in the United States.
Plans for our upgraded version will give the app worldwide reach. In partnership with the United Nations, the app will now list locations where individuals can seek assistance across the globe. In addition, domestic abuse agencies that have kennels will be added to the shelter listings where appropriate. Finally, the app will be available in English and Spanish with the ability to provide other languages such as French, Chinese, Farsi and Russian.
For more information you can download our RFP below.