Leave your personal life at the door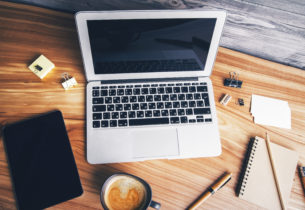 Work: The place where we leave our private lives behind.
Seen as a secretive issue, domestic abuse can haunt someone at work because there may not be any outlet for them. Work may be the only place someone who is being abused is allowed to go without their abuser.
Constantly touching up makeup to cover bruises, or turning the cell phone onto vibrate, may be the new normal for someone you work with. Repetitive phone calls, needing to check in before they take lunch, and exhaustion because of an argument, are a few more examples of what an abuse survivor may endure during the work day as part of the nightmare they are living.
Looking around your office do you see people similar to you: Educated? Middle class? Do they have children? When you are looking at your coworkers do you see the layers of their life which they cover because they are at work? Those layers may include being powerless to the person they love.
Now that you are thinking about this, what should you do?
The first thing is to check your employee manual. Is there anything in there about domestic violence (may be called domestic abuse or intimate partner abuse)? If so, familiarize yourself on what the protocols are and how you could potentially help a co-worker. If there is not a policy, take this opportunity to ask your supervisor about it. This may be an opportunity for you to take the initiative and help craft a new policy to help protect yourself and your coworkers.
Unsure of what to do or how to do this? Call Harbor House – this is one of our specialties. We would be honored to speak to your human resources or security department about what a policy can look like, how to improve upon one, and how to train people on the policy. Simply reach out training@harborhousefl.com and we will help you and your organization.