Silence Empowers Abuse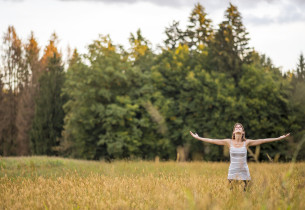 Are you safe? Secure? Content to live your life without getting involved in the drama of someone else's life?
Imagine you are eating dinner in your home and you hear yelling and crying from the house next door. You are feeling safe and secure and quite honestly, don't want to get involved with someone else's problems. After a few minutes, you don't hear anything coming from next door so you choose to believe what you had overheard is not a big deal. Ten minutes later, an ambulance pulls up.
Now, imagine you receive a phone call from the police because a loved one is in the hospital after being severely beaten by his or her significant other. In the emergency room are neighbors who are upset and tell you they had overheard multiple instances of domestic violence and seen your loved one with bruises, but had never said or done anything.
Take those two scenarios and combine them. It is now you who was eating dinner and chose to ignore the sounds of abuse. It is now you sitting in the emergency room hoping your neighbor doesn't die from their domestic violence injuries. It is now you trying to explain to your neighbor's loved ones why you didn't call the police. How do you feel?
What can we do while keeping ourselves safe? There are some simple steps you can take:
● Call the police if you see or hear abuse happening.
● If you suspect abuse and can speak to the person alone, ask them if everything is OK at home. If they say, "yes", respect their response but leave the option open for them to come to you when/if needed. Your reply can be, "OK, I was just checking on you. If you ever want to talk, I'm here." When/If they confide in you, call Harbor House, on your phone (not theirs), and reassure them it is not their fault.
● Do not invite the survivor to stay with you or help them move. This could put you both in danger. Please call us or the police.
As a society, we must make a decision to not allow abuse to perpetuate. As we've seen in the above scenarios, silence strengthens and empowers abuse. If we don't say something, who will?
"Our lives begin to end when we become silent about things that matter." – Dr. Martin Luther King, Jr.
Authored by Lynn Penyak
Harbor House of Central Florida
Community Education & Training Coordinator