Supporting Harbor House for the Summer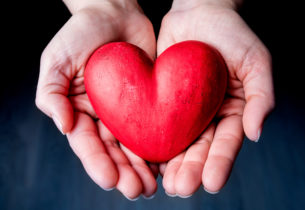 The summer months bring some unique challenges to Harbor House of Central Florida. As the largest shelter for abused women in the Central Florida area, the number of survivors living onsite and receiving assistance and support is currently at our 105-bed maximum capacity. As you can imagine, providing the everyday essentials for survivors of domestic abuse requires a coordinated effort of our volunteers and the generosity of the community at large. If it's an item that you typically need to run your household, it's generally needed at Harbor House, too.
We've compiled a list of the products most needed at the shelter this summer. You'll see that these items aren't frivolous requests, but are the most basic of necessities:
● Deodorant
● Body Wash
● Bath Towels and Washcloths
● Floor Cleaner
● All-Purpose Cleaning Spray
● Lysol Wipes
● Dish Soap
● Baby Formula
● Baby Shampoo
Additionally, with the number of children at the shelter during the summer months, we need playthings to help them have summertime fun. New coloring books, new crayons, bubbles, hula hoops, new card games, and new board games are always winners. These aren't necessities, but they will definitely provide much needed entertainment for the children who have either witnessed or been subject to domestic abuse.
If you have ever considered making a donation to Harbor House, now would really be a super time to make that gift. Please help us continue to provide daily essentials for our clients. You can click here to find out how to make arrangements to drop off needed goods and/or view other items that might be needed now or throughout the year.
Harbor House of Central Florida is the most frequently contacted shelter for abused women in the area, providing the resources and support required to assist survivors of domestic violence. Your donation is tax deductible as allowed by law; Harbor House is registered with the state under the Solicitation of Contributions Act, 1992 under Federal Tax Identification Number 59-1712936.