How to Talk to Your College Child About Campus Sexual Assault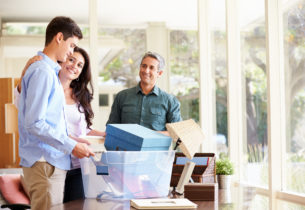 While campus sexual assault is an uncomfortable discussion to have with your child at any age, it is especially necessary to address this subject as your child prepares for college. Whether commuting from home or moving into a dorm or an apartment, the talk about campus sexual assault can be crucial to the safety of your student. Women's shelters can be a solid resource for learning about what to do—before a campus sexual assault occurs.
It's not really the kind of subject you just strike up out of the blue, unless you already have that kind of open communication with your child. If you are struggling for a conversation starter, you probably just need to look at the daily paper, flip on the TV, or check out social media to find a current campus sexual assault incident. You can make reference to the assault and then ask him or her if they've ever considered what defines sexual assault and what they would do if they found themselves in that type of situation.
Your desire to stress important facts that you want them to take away from your discussion is OK, but don't be preachy because making a point is easier if they don't feel you are nagging or being heavy-handed. College years are a time of personal growth and development. Your student should be reminded that they have control over their body. In an intimate situation with another person who is becoming uncomfortable, it is alright to say "NO!" If the other person continues, then that person is committing sexual abuse.

In the context of sexual activity, your child needs to be reminded that alcohol and drugs can seriously impair judgment in every aspect of life, but that "NO!" still means no. Express the seriousness of becoming impaired, of keeping a sharp eye on the foods they eat or the beverages they drink, and the effects of not being in control of their whereabouts or themselves. Reinforce the message to listen to "never second-guess yourself and if it feels wrong, it is wrong." If your student is uncomfortable with a situation at a club or a house party, it's perfectly okay to leave. Sexual assault carries physical and emotional scars that can take many years to heal.
If a sexual assault is perpetrated against your child or one of his or her friends, it is important to reinforce that it is not the fault of the person assaulted but the person perpetrating the assault. Encourage your child to keep the lines of communication open and emphasize that you are always there to listen and guide them. Should you need additional resource information for a meaningful discussion with your college-bound student, your local women's shelters are available to help. Call our 24-hour Crisis Hotline: 407-886-2856. Harbor House – Always a Safe Place.