Testimony of Survival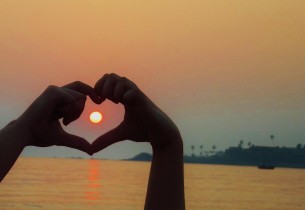 A survivor came to the Harbor House of Central Florida shelter via police escort because of the severity of her domestic abuse case. For the sake of the survivor's confidentiality and safety, we will change her name to "Alice". Alice had four children, her own vehicle, and was employed, but was very down on herself. She felt lost, scared, and ashamed. She didn't know what her next steps were going to be or how she would support her children. Alice was depressed and her children were also sad and confused.
With the help of Harbor House's domestic violence shelter and hotline advocates, childcare (CHS) services, outreach, law advocacy, and developmental programs, facilities, and community partners, Alice was able to:
● receive counseling for her children and herself
● attain an injunction for protection
● secure housing for her and her children
● obtain financial assistance
● receive furnishings for her new apartment
The apartment Alice now lives in is one she never thought would be possible for herself and her children. All of the barriers placed in her life were telling her "no", but her strength and perseverance were saying "yes". Today, Alice is no longer depressed. She and her beautiful children are smiling and laughing again. Her transformative story reminds us all as to why everyone involved with Harbor House in Central Florida does what they do. She grew in her confidence and her abilities to not only survive, but THRIVE!
Alice is a great example of how successful an individual can be when they reach out and are ready for change. Her case also exemplifies how well everyone in Harbor House works together to make certain that survivors experience a calm, safe, and serene environment. Through our services and Alice's willingness to be in a better place, she developed strength, motivation, and courage.
Written by Ginnely Carrasco
Social Services Manager
Harbor House of Central Florida